WE PROVIDE THE BEST PRICES AND PROFESSIONAL MOVERS IN TOWN. CALL PICK-N-MOVE AND WE WILL PROVIDE YOU WITH THE BEST MOVERS IN QUEENS. 
PROFESSIONAL MOVERS. FULL-SERVICE MOVES. GET YOUR YOUR FREE ESTIMATE WITH US.
We are proud to be part of Pick-n-move moving service team, we are a family-owned business in queens.  We started off from rental trucks to owning a truck over a little period of time.  Our motive for running this service in Queens was because to provide the best Moving Service in NYC that falls into everyone's budget, either your moving local or out of state.  We are a team of professional movers located in Richmond hill Queens, but our service speaks for itself, from wrapping to keeping all your belonging safe, we are known to be the best. We are very competitive with our pricing, providing the same low prices all over New York City.
We are motivated to give our best customer service satisfaction and competitive pricing to you. We are Professionally trained and knowledgeable of our service we provide. TOP MOVERS OF QUEENS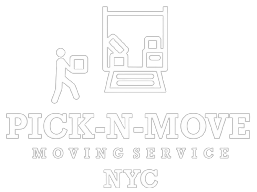 I called Muhammad for a quote. He gave me an affordable rate and told me he'll have me moved the next day. Professional service, quick and easy move. Thanks guys, definitely recommend!
Brittany Thomas
2022-06-03
Flor Traversaro
2022-05-31
They were very professional and responsible! I would definitely recommend them if you need to move to a new place!
Gloria Ameller
2022-05-27
The best!!! They are very profesional, very carfull, great Service and we are used again. Thank you so much
Excellent service.
Great service
Andrew Sanfilippo
2022-05-22
More than friendly enough showed up close to the time they said they would. Damaged two pieces of furniture that we know of. Would never use again. When they ran out of blankets they began to tape furniture closed which is where it got ruined.
My husband and I hired Pick-n-move for our relocation to Hartford from Queens. They were extremely quick, efficient, and professional. It was a long distance move with tons of traffic, but they managed to move everything plus set up at our new apartment smoothly. Their prices are the most competitive and reasonable. Highly recommend!
These brothers are amazing!! I requested help for a last minute move and their prices, work ethic, and professionalism was all on point. I highly recommend them to anyone that's moving.
Seamless experience from scheduling to the actual move . They provide Great pricing and punctual service ! The very polite staff worked quite swiftly but safely moving our things . 10/10 , I would Recommend!
Great communication and extremely responsive.
It was a pleasure working with Mohammed. He was punctual, and skilled in his ability to get the job done in an efficient and effectual manner. Highly recommended and would definitely use him again .
Mohammed and his team really came through for us. We had several big items to move and they worked very efficiently. They even broke down the bed frames and put them back together. It made for an easy transition to settling in. Thank you!
These guys were a great value and they were punctual, friendly and did what they said they would do.
Wonderful experience
Arrived on time. Hard worker. Pleasure to work with!
Professional service 100% recommended
Mohammad + Gomer were the best. Patient and fast. Will definitely hire for future moves and highly recommend to friends n family!
Great and professional with awesome attitide. Got the job done quick and careful
I would highly recommend the crew for loading or unloading work. Communicated earlier, came on time, took care of all the loading/unloading, helped in disassembling the furnitures. I highly recommend them.
mOVING HOURS

Sunday

Monday

Tuesday

Wednesday

Thursday

Friday

Saturday
QUEENS
BROOKLYN
MANHATTAN
BRONX
STATEN ISLAND
LONG ISLAND
ENTIRE NY STATE
NEARBY TRI-STATE AREAS